These are the six most sophisticated countries in Asia
Technological advances in the last century and increasing demand from consumers have made the industry one of the most profitable in the world. We've known in 2016, funds worth US $ 1.6 trillion are spent on media and technology content. That number increased by 8 percent compared to last year. No wonder the world's nations then want to make sure they take part in technology spending, by private consumers as well as businesses.
Many countries are now fully utilizing the technological revolution to develop their domestic technology industry as well as for export destinations around the world. Some of the most tech-dependent countries are France, Russia, Finland, Australia, Sweden, Canada, England, Germany, and the United States.
But Asian countries do not want to lose in the progress of the technology industry. Here are 6 most sophisticated countries (hi-tech) as abstracted from therichest.com, Monday August 14, 2017.
1. Malaysia
Malaysia can be considered a newcomer to the technology industry, but it is now home to Vitrox Corporation, a semiconductor and microchip manufacturer. These two elements are the main requirement of high-tech products to work effectively. In fact, in 2017 Malaysian technology stocks peaked in the last 10 years. Vitrox itself experienced an increase in share value up to 24 percent in the same year.
Experts suspect the digital economy will be 20 per cent of Malaysia's GDP by about 2020, triggered by, among others, innovative startup programs launched there.
2. Israel
Israel is also one of the newcomers in the world of technology. But young Israelis take advantage of the opportunities provided by smart phone technology to create startups in application development. The youth even went so far as to produce innovative ideas in other fields, such as motor vehicles and even armaments.
In March 2017, Israel experienced the largest technology deal in the nation's history of US $ 15.3 billion through Mobileye purchases by Intel Corporation. Mobileye is a local company of self-driving vehicle manufacturers.
International technology companies are competing for opportunities provided by Israel and its youth. More than 300 technology companies have research centers or other facilities there.
3. India
The figures show that India's tech industry is able to rake in up to US $ 160 billion in 2016 to 2017. That number is almost equivalent to 10 percent of GDP.
India's success not only comes from the outsourcing of call centers, although the call centers are the main source of work for educated Indian youth. The country has its own success stories, including Infosys technology consulting company that now operates around the world. In fact, the initial investment was only US $ 250.
4. China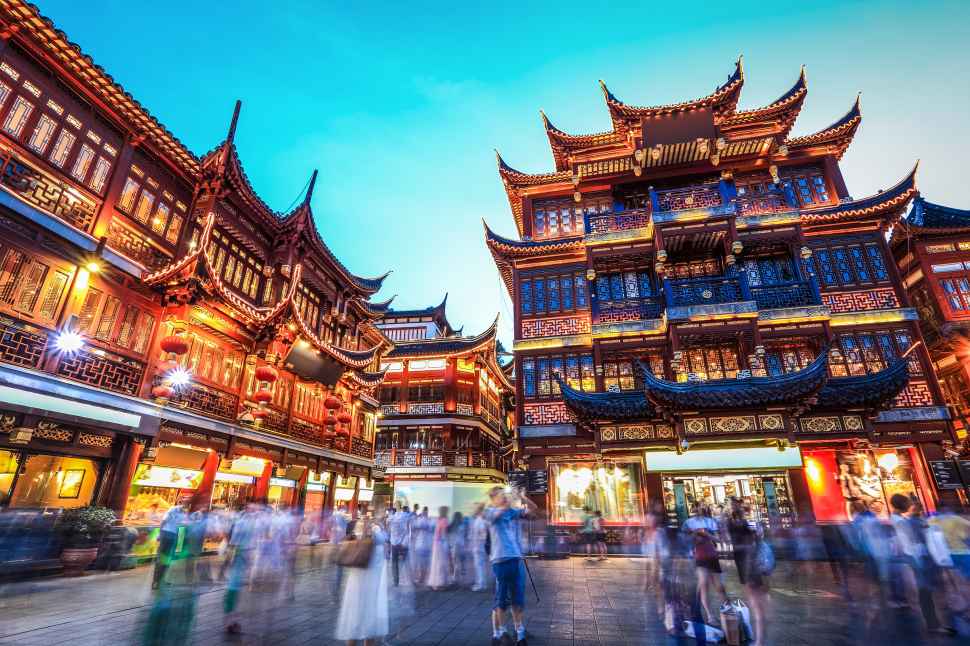 China is experiencing impressive growth in the economic field. According to the 5-year development plan published in 2016, the country intends to generate 60 percent of GDP from science and technology by 2020.
Hardware companies such as Huawei are starting to expand into the smart phone market. Meanwhile, Baidu continues to dominate the domestic market with active users of more than 70 million people.
Alibaba may be China's most recognized export technology. The retail shopping website sells all sorts of things and services, from electronics to real estate services.
5. South Korea
South Korea is practically a bit late in technology, but he then darts to catch up at the end of the 20th Century and early 21st Century. Back in the 1960s, South Korea was one of the poorest countries in the world and only equivalent to Ghana.
But, in 2014, the "Country of Ginseng" became the country with the 14th largest economy in the world. Much of that growth is driven by technology.
South Korea is keen to encourage tech startup as well as being home to some of the world's most successful technologies. For example the Samsung company that became the world's 2nd largest technology company in 2017 with sales worth US$ 174 billion.
6. Japan
Next to South Korean is Japan, which has been in the technology field for a while, although it is still new.
Japan's success and its obsession with the latest electronic devices and devices continue to be supported by the government's desire to continue developing this sector. In 2016, the Japanese government then invests an additional 1 percent of GDP per year for science and technology. That is equivalent to 26 trillion yen in funds over the next five years for investments mainly in technological innovations and small and medium startups.
Some of the top Japanese company names often heard are Sony, Toshiba, Mitsubishi, and Panasonic.