LG said: AI on Chinese's Vendors Smartphone were "Childish"
Image Source: YouTube
Currently, a technology called "Artificial Intelligence" is in demand and its presence is considered a new breakthrough. However, there is an intriguing opinion from one of the vendors Smartphone from South Korea LG, which offends the embedding of AI technology on Smartphone cameras, especially from China's Smartphones.
Yudha P., Tekno Kompas - Camera trends with artificial intelligence (AI) is rife echoed by smartphone vendors. In Indonesia for example, quite a lot of vendors from China who embed this feature and make it a selling point.
However, LG has another view about AI cameras embedded in Chinese mobile phones. According to LG Electronics Indonesia's Head of Mobile Communication Division, Jang Hee Gyun, the AI used is not real artificial intelligence. But only the face detection feature that accompanied the "sweetener" for image result.
Jang Hee Gyun, Image Source: Liputan6
"Some Chinese vendors claim to have phones with Artificial Intelligence on the camera, but for us, it's not AI, it's just face detection with facial softening feature, it's very childish," said Jang when KompasTekno visited LG Indonesia office on Wednesday May 9, 2018.
According to Jang, real artificial intelligence on the camera is not just to edit photos and refine it. He said that AI is not only functioned for features like this but has a wider ability.
He boasted on the latest premium phone LG G7 + ThinQ is certain to enter Indonesia, users will find the real features of AI camera. "Artificial Intelligence (on the camera) should be able to know the condition and situation of the object to be captured, then then the AI is adjusting the camera settings according to the object, such as humans or scenery," continued Jang.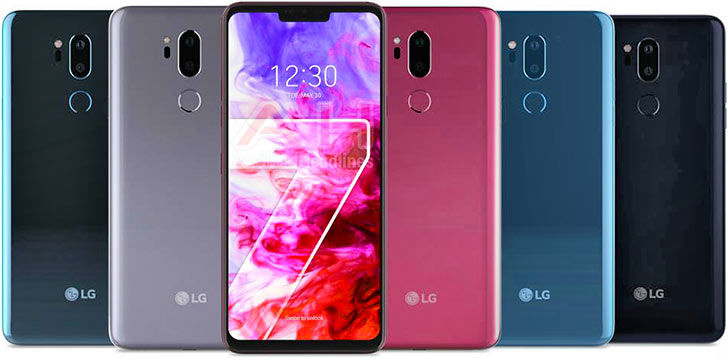 LG G7+ ThinQ, Image Source: GSMARENA
He also considered that the use of AI on the camera is potential to boost sales of a mobile phone in the global market. Because this technology will triumph in the future and the vendors should be pioneering the ability of this AI on each product. "Artificial intelligence is the future, I believe this feature will leverage sales.This industry (Artificial Intelligence) has come and the machine will be better able to understand and simplify our work" said Jang.