Canon manufactures a 120-Megapixel Camera's Sensor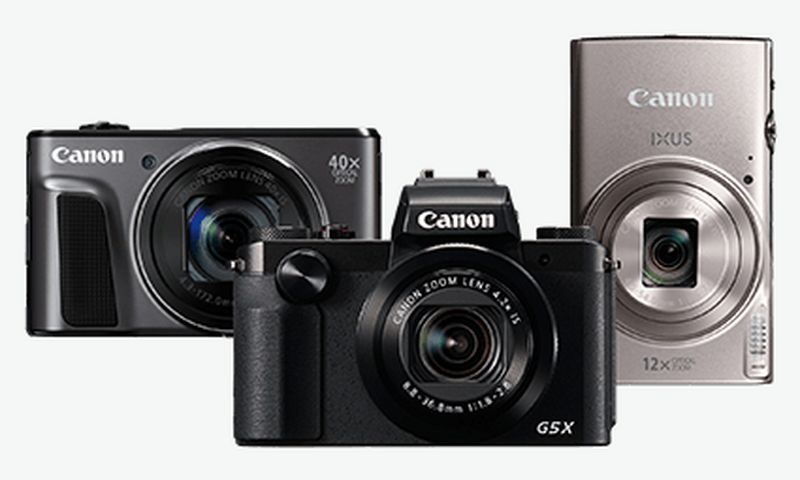 Canon's Products. Source: Canon
We previously knew the Canon brand is one of the major players in the business competition of digital cameras and DSLR. Now, this Japanese company will also play in the field of camera sensors by introducing a product that is quite surprising.
Yoga H. W., Tekno Kompas - Canon is now officially entering into the camera sensor business. The Japanese company's inaugural product in this field in the form of three camera sensor variants for industrial needs. Of the three variants, the most favored and has been a rumor since last year is an ultra high-resolution CMOS 120 megapixel camera sensor. In addition there are two more variants, namely 5 megapixel CMOS global shutter and Ultra Low-light Full HD CMOS.
Canon announced the development of technology for this 120 megapixel camera sensor since 2015 ago. The company has also exhibited the sensor capabilities in an exhibition a year later. While the 5 megapixel camera type sensor global CMOS shutter introduced to the public in 2016 ago. This sensor is designed to work without affected rolling shutter effect.
Illustration of Camera's Sensor. Source: Tekno Kompas
The intended effect is usually seen when the user is photographing a fast-moving subject, such as a propeller while working.
Finally, Ultra Low-light Full CMOS camera sensor that was just revealed in April 2018 ago. This camera sensor allows recording images in low light conditions, such as at night.
Information released by KompasTekno from Peta Pixel, Wednesday, May 23, 2018 said that Canon sells the camera sensor through their official distributor, Phase 1 Technology Corp. in New York, United States.
Previously, in 2016, Canon had announced plans to expand the scope of its business and began selling censorship to other companies. The plan is fully realized now. Canon's entry into the auto camera sensor business increases the existing competition. Currently, the camera's camera business segment is dominated by Sony which scooped up around 50 percent market share. In addition, Samsung has also started targeting the business segment. South Korean electronics giant is rumored to begin to increase the production of camera sensors with the intention to rival Sony in the market share.