Without Steve Jobs, Apple difficulty compete with Samsung
Gadgets with apple bitten logo can indeed be categorized as a gadget with a premium class, so as expensive as any price, still there are intend to buy it. But with a variety of onslaught that existed, the company founded by Steve Jobs, Steve Wozniak and Ronald Wayne is experiencing a variety of shakiness that could have disturbed the stability of the company.
Seeing the current condition of Apple, many turned out to miss the figure of Steve Jobs who died in the year 2011 ago. Why?
Steve Jobs (1955-2011)
While Steve Jobs still leads Apple, many people recognize it as an innovative figure, and it positively impacts the company's image. However, since Jobs died and his position was replaced by Tim Cook, Apple considered losing "cool factor" is.
Reporting from Softpedia, Wednesday July 19, 2017, former Creative Director of Apple, Hugh Dubberly, just like a number of other people, compared between Cook and Jobs with emphasis that Apple is now more like followers and difficulty facing Samsung as its main competitors since some last year.
In fact, he said, a number of top Apple employees who have left in recent years, see Apple is no longer a cool company.
To return to being an innovative company and not a follower, some people judge Apple to bet big on the iPhone 8. The latest smartphone should not be present only with design changes, but it should be overall, including Touch ID sensors integrated on the screen. The new Touch ID sensor location will be a key feature for Apple's future.
Some analysts claim, Samsung has gone faster with the Galaxy S8 and Apple will not be able to amaze consumers around the world with just a design update on the iPhone. Therefore, Apple should be able to serve much better features.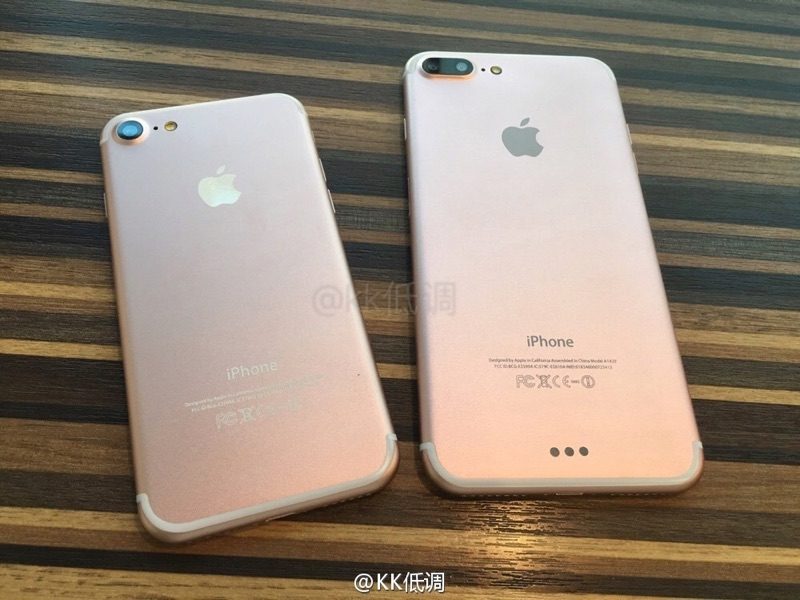 Apple's iPhone latest version, iPhone 7 and iPhone 7+
The integration of the Touch ID on the screen is judged to make Apple superior, especially since Samsung has not succeeded in implementing such features. On the other hand, Apple reportedly still difficult to decide the location of the fingerprint scanner sensor. This makes the company from Uncle Sam's country delay the mass production of iPhone 8 for a month.
Cook takes more time to make decisions. Apple has some considerations, namely giving up the concept of a new Touch ID and switching to 3D face recognition using a camera that is placed on the sensor above the screen.
IPhone 8 is believed to be announced simultaneously with iPhone 7s and 7s Plus in September 2017. While sales in various countries new possibilities can begin in November.
So, what'll Apple do in future?