A Question: Can Tech Replace Painkillers?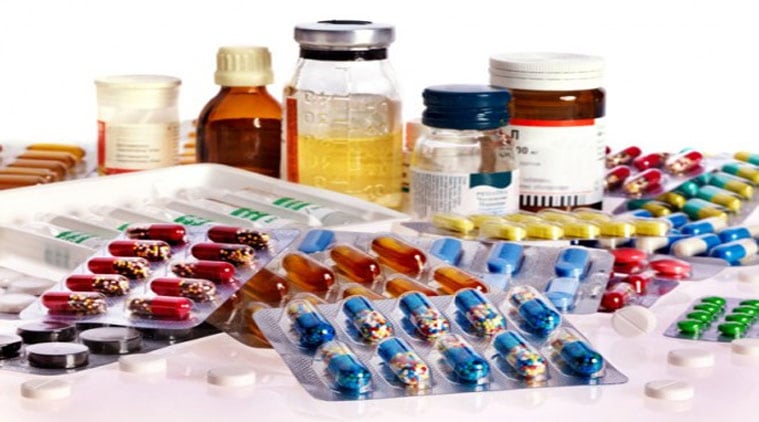 As we all know, technology is growing and gradually solving problems that initially seem unlikely to be resolved. However, will technological developments, whether present or future, be able to replace drugs or painkillers? Let's discuss about it.
Jennifer Kain Kilgore was 17 when she had her first car accident. A high school senior, she was driving with her mother and aunt for a college visit to Georgetown University in Washington, D.C., when their car -- stopped on the highway in a line of traffic -- was rear-ended by another driver speeding toward them at 65 miles per hour. Her spine was broken in four places.
Nearly 10 years later, history repeated itself. Jennifer was waiting at a red light when she was rear-ended. Her old injuries were inflamed while new ones left her with all-encompassing, shooting pain.
Despite a decade bookended by accidents, Jennifer, now 30, nevertheless hit milestone after milestone. Through surgeries and physical therapy, she went on to graduate from college and law school, worked as an attorney in the Boston area, got married and published her work as a legal consultant, blogger and freelance writer, sharing her personal experiences with readers who connected with her personal story.
But throughout all of this, she lived with one horrible constant: chronic, often debilitating pain. After her second accident, she made the decision to leave her law firm job and work from home as a freelancer.
"I have four fractures in my mid-back, my lower back has a bunch of bulging discs that hit a bunch of nerves that send pain down my legs. I have had two fusions in my neck, so I have migraines every day. At the time when I left my job, my hands didn't really work, I couldn't really type reliably. And I was kind of limping everywhere. It's just all-consuming pain," she said. "I would just be on the floor of my office, trying to do yoga, my bosses would walk by and see me on the floor -- I just wasn't in a good state. They would leave work on my desk and then come back to see me when I was in a better state."
After her first accident, Jennifer was prescribed a disorienting cocktail of opioids, drugs often used as painkillers.
"They really doped me up. They put me on so many drugs. I remember one time, my mom came downstairs, and she saw me face down on the bed, doped out of my mind -- I had no idea what was going on," she recalled. "I think after that, I just threw all the drugs in the toilet. I thought, 'I don't know what to do with these, but they make me feel so weird.' Now, this was before the opioid crisis was all over the news. I was 17, and they would just prescribe anything, any amount -- that was all they did back then."
The dangers of opioid addiction are real for those suffering from chronic pain. During 2015 alone, drug overdoses accounted for 52,404 deaths in the United States, according to the Centers for Disease Control and Prevention. Out of that number, 33,091, or a little over 63 percent, involved an opioid. For context, about 43,000 people in the US died due to HIV/AIDS during the height of the epidemic in 1995.
The numbers continue to look bleak. A report from STAT forecasts that the annual opioid death rate in the US could climb to as high as 94,000 in 2027.
While Jennifer is still on a series of medications for her pain relief -- off-label antidepressants, muscle relaxers and lesser opioids like tramadol -- she found what she calls an unexpected alternative to heavy opioids. It's a small wearable called Quell, a band that she wears around her calf that disperses pain relief via low-intensity electrical signals throughout her body's nervous system. The Quell band was developed by NeuroMetrix, a Massachusetts-based company that specializes in digital and bioelectrical-driven health devices, and was cleared by the FDA to treat chronic pain without a prescription.
Jennifer stumbled upon Quell when she found the device's Kickstarter page three years ago. As someone who writes about various devices and alternative treatments for chronic pain beyond opioids on her personal blog and for other outlets, she said that she was skeptical that the band would be different from any of the other products often sent her way.
She was shocked to find that she felt better within 15 minutes of first wearing the device around her calf.
"I tried everything else out there, you know. I made it my mission to try as much as I could try and then write about it all to save other people time," she said. "But this really worked. I was so excited but then worried that I was being psychosomatic and just making myself think I felt better. So I read the white papers on the device and everything else I could about it, but it made sense to me. I grew up with a physical therapist for a father -- I was exposed to a lot of alternative medicine growing up. So I was exposed to this kind of science. It wasn't so weird to me that I would be wearing this on my calf and that the electricity would hook into the nerve cluster. But the fact that I got so excited and felt so good made me worry, 'Wait, maybe this isn't what I think it is.'"
For Jennifer, Quell offered an easy, effective path away from a reliance on opioids. And Quell joins an ever-growing list of tech-based alternatives to prescription painkillers.
Finding other options can be hard in a market saturated with opioids. A 2011 report from the Institute of Medicine of the National Academies Press found that 100 million adults in the US suffer from chronic pain, with the national costs tied to the condition hitting up to $630 billion annually. Of course, these kinds of numbers are attractive to pharmaceutical companies making millions of pain pills.
Some groups have been fighting against the emphasis on opioids. For instance, states like Illinois, Mississippi and Ohio have each filed lawsuits against companies that produce the most prevalent opioid out there: oxycodone. That being said, opioids aren't going away anytime soon.
Companies like NeuroMetrix can't exactly make a huge dent in the painkiller market, but they can be part of a larger trend, moving the conversation away from drugs and toward tech-based treatments.
Devices that rely on electrical stimulation to treat pain are not new. The first transcutaneous electrical nerve stimulation (TENS) device was patented in 1974. Using electrical currents to excite parts of the nervous system, TENS devices usually connect to the wearer through electrodes that suction onto the skin. The electrodes are wired to a portable battery pack that is used to modulate the frequency of the electrical currents.
One problem with these devices -- which can be bought at common drug stores like CVS -- is that they only work for about 20 to 30 minutes per day. These are great for short-term, localized pain relief but are not necessarily helpful for long-term treatment.
NeuroMetrix President and CEO Shai N. Gozani said that his device is most effective because it provides a noninvasive, long-lasting solution for those with chronic pain.
"The electrical stimulation activates your body's indigenous opioids. You know, we actually have these opioids in our nervous system that naturally block pain. The electrical stimulation over the long term induces your body to produce these indigenous pain modulators, which creates pain relief in a very safe and nonaddictive way," Gozani said. "That is the concept that is central to our Quell platform: safe and nonaddictive."
Gozani's work started as postdoctoral research in 1996 -- he holds an MD from Harvard and a PhD in Neurobiology from University of California, Berkeley -- and it wasn't until 2011 when development started on the actual wearable. The first iteration officially launched in the form of an FDA-regulated device prescribed by a physician. While this version of the device proved successful, Gozani's real vision was for an accessible, over-the-counter product. Hence, Quell was born, hitting the market in June 2015.
"There was a lot of optimism and a lot of appropriate, healthy skepticism surrounding our device. I mean, there is a lot of desperation out there around chronic pain, both from people suffering and people in the medical community. There's a lot of snake and oil to a lot of products out there, but I'm a physician. I'm trained. So I could provide the balance of 'Gosh, we really want this to work, but we need to see results and we need to have the clinical data to back it up,'" said Gozani.
After much trial and error, the Quell was completed, but Gozani said that his company will continue to fine-tune and revise the wearable. He said the the device could be smaller and lighter and could evolve to offer more-personalized chronic-pain solutions. Gozani envisions a time when cloud-stored health data collected by the device could be used to offer more-targeted pain management to the wearer.
"I'm a big advocate to describe chronic-pain management as a toolbox. You have different tools available to you. Clearly medication for many people -- could be anti-inflammatories, could be prescription opioids -- is a useful tool. There are non-technology solutions like yoga and cognitive behavior therapy. But technology has not been a significant player in chronic pain," Gozani explained. "You have TENS devices that I wouldn't call sophisticated technology. With wearable tech and IoT devices you have tremendous potential for tech being a big part of the toolbox. There are a lot of chronic pain apps out there -- some are pretty useless, some are pretty interesting. Tech's place in the toolbox really is a wide open space, and that's where we see a lot of opportunity."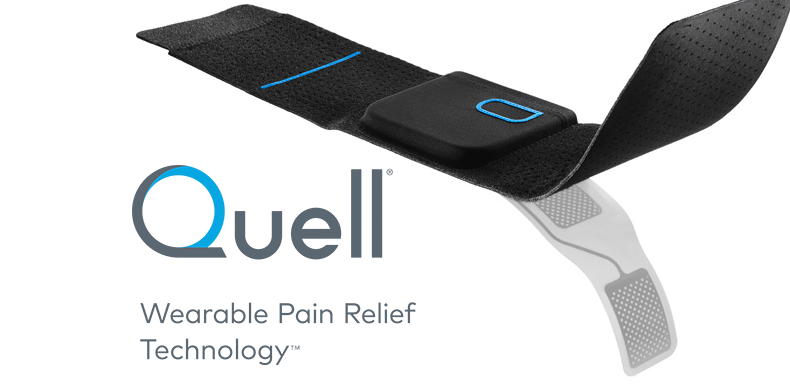 Since the Quell is relatively new, there is little information out there -- beyond NeuroMetrix's own studies -- to verify how effective the device really is. Customer reviews on Amazon for the Quell Wearable Pain Starter Kit are generally positive: 3.3 out of 5 stars from 247 reviews. Mixed with positive experiences like Jennifer's are some complaints about skin rashes from the wearable itself to the electrodes affixed to the band running out too soon and needing to be replaced too often. Some people complain that the pain still hasn't gone away. The problem with devices like the Quell is that chronic pain does not possess a one-size-fits-all solution.
There are many different kinds of pain. A device that helps with arthritis might not necessarily dull another's sciatica. Traditional TENS devices are more tried and tested. A 2015 study published in Pain Management looked at the current state of scholarly evidence of the efficacy of TENS devices. The study discovered that increasingly, researchers are finding TENS devices to be effective for fibromyalgia and spinal cord injury while others have found that users develop a resistance to regular use of the devices, counteracting their effectiveness. Overall, the authors write that these devices have been helpful for treating chronic pain, and high-intensity TENS use has been shown to decrease "post-operative opioid requirements and negative opioid-side effects."
"Many of these devices are marketed as 'FDA cleared,' which means the FDA considers the device to be harmless, but this does not mean there are any studies supporting effectiveness," Edward V. Nunes, MD, professor of psychiatry at Columbia University Medical Center, wrote in an email. "Other common recommendations include physical therapy and physical activity, as well as cognitive behavioral therapy, which do have evidence of being helpful."
Nunes stressed that despite the fact that there is "very little data with respect to these kinds of devices" that aim to help people with opioid-use disorder, it's key to remain open minded to the possibility that they can help.
"I would be open to any device that claimed to help manage pain without medication, since this is an important goal," he added. "But I would want to see the data."
Like Jennifer, Tom Shay, 42, of Rochdale, Mass., found his life changed at a young age. At 20 years old, Tom was involved in a horrific car accident. Not wearing his seat belt at the time, Tom said responders to the scene needed to pry him out of his car using the jaws of life. His friend in the passenger seat died in the crash.
The accident has left Tom in constant pain for over two decades. A former athlete who loved to ski and snowboard, Tom said his pain has sometimes been "hell on earth." He had three surgeries in nine months following his accident. The third and last was a laminectomy, where the surgeon removed the lamina, the back portion of the vertebra covering the spinal canal. He's suffered damage from his surgeries as well as arthritis at his surgery spots.
"Painkillers basically work in the beginning, and then all of a sudden, your body reacts a little bit less from a normal dose from the doctor," Tom said. "A lot of these pharmaceuticals claim to have supersonic abilities, but they don't explain to you what happens afterward. Well, afterward it's hell. I would go through a period when my legs would turn into having gremlins inside them; it would feel like I had them all inside my entire body."
When he is having a particularly bad spell, Shay said he'll have to lie down and position himself in a specific way on his stomach to ease the pain.
One of the worst parts about relying on opioids is the withdrawal. Tom found himself particularly reliant on Percocet, a drug containing oxycodone and acetaminophen. A stay-at-home father of four -- his kids range in age from six to 17 -- Tom said that prescriptions would hamper his ability to be fully present during one of his favorite family activities.
"The hardest part is going to baseball and softball games. I used to be able to coach but wasn't able to with the increasing pain over the years," Tom recalled. "When you are with the pharmaceuticals, you are thinking about getting more stupid pharmaceuticals. Your body gains tolerance to them and it's never enough."
Like Jennifer, Tom came across Quell after trying a steady stream of treatments throughout the years. He found an ad online for the wearable and decided to give it a try.
He used to use TENS devices but found the suction cup electrodes he'd put on his back cumbersome and uncomfortable. The Quell made him feel better within hours.
"When it really hits me, the arthritis can literally knock me out for the entire day. When I put on the Quell for the first time, within a couple of hours that throbbing, nasty feeling had gone away," Tom said. "I thought, 'You gotta be kidding me.' I think in the beginning I wasn't using it the correct way, so I moved it in a slightly different spot and then that pain was gone. I wear it every day, 24/7, and don't use Percocets anymore -- haven't taken them for two years."
Despite the Quell, Tom still has his bad spells. He said he would like to be at a point where he can be active for an entire day and not feel the need to lie down.
The StimQ Peripheral Nerve Stimulator (PNS) System from Florida-based Stimwave is a tiny device that is inserted into the body through a cannula (a small tube, similar to a needle). It's implanted next to nerve areas that are the site of the pain and powered by a tiny wearable patch that can be subtly adhered to a shirt. The device provides small pulses of electrical energy and was approved by the FDA in March.
"Our device is less than five percent the size of other devices. You don't have to have something stuck on your skin. It's very state of the art in terms of medical devices," said Laura Tyler Perryman, Stimwave CEO and the founder and co-inventor of the device.
The company started developing this technology in 2011, before receiving its first FDA approval for an earlier version of the device in 2014.
"From the patient perspective, they definitely want pain-relief alternatives that are not opioids, but taking the leap from opioid to surgery and a tiny battery inside your body sounds daunting," said Perryman. "Statistically, a lot of patients won't go with this kind of treatment. Eight out of 10, when previously offered other systems, say no. It's also daunting because pain specialists are not surgically trained to do these kind of procedures, so then the patient has to go find an orthopedic surgeon, for instance, who isn't their regular doctor."
To solve this hurdle, Stimwave has been providing training courses for primary care physicians to learn how to administer the device: 1,000 doctors have attended training courses to administer the tiny injectable to their patients. Perryman hopes that devices like hers will become the standard of care, standing at the front of the line ahead of opioids.
"Consumer trends show consumers want these alternatives. They go into the doctors' offices and say, 'Hey, do you do something other than opioids, and where do I find them?' The shift in the market in many ways has to be patient-driven," she said. "Look at what happened with Viagra: Patients came to their doctors and said, 'Hey, this is out there, how can I get it?' And then it exploded on the market and in the public awareness. Our approach for our device is the consumer-awareness approach."
Stimwave is still starting small, and the company has been limiting its PR push around the device. Perryman said her company is trying to grow as rapidly as it can but is hoping for consumers to partially drive the growth of this kind of device.
According to Perryman, some of the consumer response that she has received has been particularly moving, especially knowing the ravages that prescription drug addiction can have on people's lives.
"You know you are making a positive impact on people's lives when some of these people call you up and say, 'You know, I was going to kill myself before this,'" she said. "We had one the other day, someone who had facial pain for 15 years, was bedridden. This person said their pain was zero after receiving our system.
"The big takeaway from our device's launch is that we need alternatives to opioids, and we really hope more people are accepting of neural modulation before they go down the sometimes dark pathway of drug therapy," she added.
There currently aren't a lot of critical scientific studies on the just-FDA-approved Stimwave, but studies looking at other PNS systems offer an encouraging view of the effectiveness of this kind of technology. A 2009 study of ultrasound-guided PNS systems for people with neuropathic pain found five out of six patients reported at least 50 percent of their pain was reduced. The study was small but showed that the type of technology championed by Stimwave could potentially reduce patient pain. A 2013 study also looked at the still-new PNS technology to treat chronic pain, seemingly pinpointing exactly the kind of niche Perryman hopes to fill.
"Peripheral nerve stimulation to treat chronic painful syndromes has shown promising results," the study authors write. "The development of new materials is extremely necessary for the technical evolution and treatment of chronic painful syndromes."
A separate 2007 study found somewhat more mixed results for patients with implanted PNS devices. This study found that 23 out of 38 patients outfitted with PNS devices experienced more than 50 percent chronic pain loss while the rest reported "fair or poor results."
"There is certainly interest in this area of nerve stimulation," said Nunes, of Columbia Medical Center. "An important question to ask about any device is whether the effectiveness of the device is supported by evidence."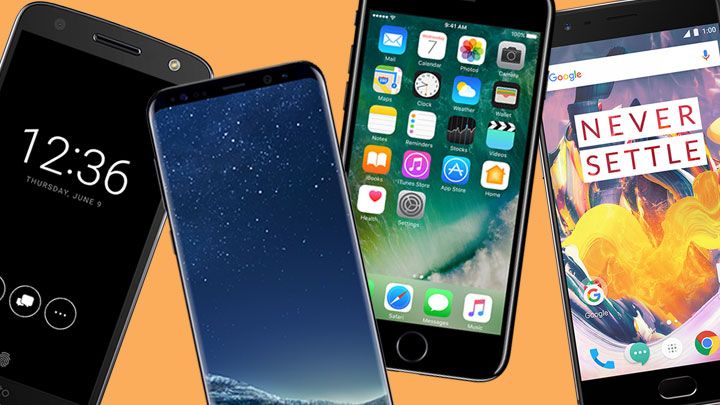 In an app-obsessed world, it's not surprising that smartphones are being used to help manage and confront addiction. Triggr Health is a Chicago startup with an app that aims to provide a digitized version of a personal counseling appointment.
The app takes user smartphone data to predict when someone could relapse. This comes from things like user app engagements and location along with information like drug-use history. An algorithm is able to determine when someone might be at risk of relapse by looking at patterns in user behavior. The app provides 24/7, round-the-clock support, with trained professionals ready to chat with users about potential relapses or cravings but also anything on their minds. Sometimes, when there isn't someone else to turn to, an app-based chat could offer the reassuring voice a person suffering from addiction needs.
Triggr sees itself as a 21st-century answer to in-person substance abuse counseling -- something that few actually turn to. The Substance Abuse and Mental Health Services Administration estimates that 23 million people in the US have a substance abuse disorder. Fewer than 20 percent of these people actually seek treatment.
"Something like AA [Alcoholics Anonymous] works critically well for just a small percentage of people," said John Haskell, Triggr CEO and co-founder. "We are all about unconditional support: We learn everything about our users from a very in-depth look at their day-to-day suffering. What they are going through changes throughout time. When we work with people, we see maybe a small percentage of the conversation being about reducing prescription drug use or drinking. Really 90 percent of what they are speaking [about] to our counselors about is real-life s**t. What happened to cause them to start using? It's that combination of nonjudgmental and non-conditional support along with a little of that anonymity that comes through texting that our users particularly like."
The app's in-house counselors are heavily trained in evidence-based practice. They specialize in a variety of care, from mental health to relational trauma, and Haskell's company works with experts from the University of Pennsylvania and the University of California, San Francisco, to provide substance abuse and mental health training. Triggr is currently being tested as part of a referred pilot program and is priced at $2 per day.
The app's mission is personal for Haskell. While a student at Stanford University, he lived with manic depression. He said he struggled at the school for about six years, not quite graduating but getting close. At the same time he was managing his own mental health, a close friend also had her own mental health and substance abuse struggles.
"She was going through substance care, 12-step programs, rehab, you name it. She couldn't understand why the treatment wasn't working for her. She no longer wanted to continue with that struggle and resolved to commit suicide," Haskell recalled. "As she was going to move forward with it, out of the blue, her mom called and saved her life. I know it sounds a bit surreal, but it actually happens a lot, with one interaction completely altering the trajectory of people who are about to take their own life. Her mom intuitively knew something was wrong and through that motherly intuition and knowing her daughter, made that call."
Haskell said that Triggr aims to be the app version of that fateful call.
"For someone seeking advice for dealing with their opioid addiction, I would tell them when speaking with our counselors to focus on the continuum of alternatives to opioids," Haskell said. "You need to take that step and understand why you are using them and why you feel you should need them. Our team works with people from a very early stage of understanding, aiming the root of why people do what they do and then go from there."
Haskell said just knowing the alternatives to pain relief can be life-saving. "It's all about understanding what is triggering you to do something. You have to understand the trigger."
Despite tech alternatives to opioids, living with chronic pain is an unceasing struggle. Studies of devices similar to the Quell and Stimwave show that these devices may never be 100 percent effective, but when dealing with chronic pain, even slight periods of relief in your day might be enough.
For Tom, moving away from a reliance on opioids was key above all else.
Tom recalled painting a top bench; just the act of being able to get on his knees and paint gave him immense satisfaction. While he can no longer enjoy the strenuous sports that brought him joy when he was younger, Tom still enjoys fishing. He goes to a private pond. If he finds himself feeling sore, he'll put on his Quell and enjoy a day outside in front of the pond.
Chronic pain can be psychologically debilitating. A 2014 study states that chronic pain can "increase psychiatric distress" and that those suffering from it can show greater signs of depressive disorders, anxiety disorders and post-traumatic stress disorder. It can seep into all aspects of life.
Despite making it through law school, Jennifer said she never felt she was on a "level playing field" because of her chronic pain.
"I remember I had to get some accommodations because my hands didn't work too well. I had a lot of pinched nerves in my neck, which are attached to your hands, and I couldn't hold a pencil," she said. "It was surprising to me just the pain you can experience from sitting -- just the pain of sitting there bent over a book."
She said that the Quell hasn't had any side effects other than irritating her skin somewhat.
"I mean, if that's the main complaint, then comparing it to opioids is a no-brainer," she added. "I think people don't look for tech alternatives or other kinds of therapies beyond drugs because they are afraid of being disappointed. I would just tell others to not be afraid. Look, I was afraid of being disappointed, and I was so happy when I found this and tried it and discovered how quickly it worked. Look, I still have pain. This will always be a part of my life, but I do know I could keep up with my husband when we went for a walk. I can go out with my ultra-marathon runner husband, and I didn't fear he was going to leave me behind. That was a good feeling."
Even if the benefits of this kind of technology can be more psychological than physiological, they come from traversing a more welcome path than the one opioids can offer. Maybe a big part of pain relief is simply overcoming the terror of losing a sense of who you are.
Tom said this technology has given him a renewed sense of comfort and resolve.
"It's a crappy way to live, and to go through that path of prescription medication -- well, it just made me feel worse in the end," he said. "When you use painkillers, you use up all your inner self and strength. You use everything, and then you have to claw yourself back. I'm in the midst of clawing myself back."