Wow! Google Maps supports new 35 languages in its operation!
Image Source: Wincamp
Bewildered way? Stray? Want to know the approximate distance to somewhere? Most likely the answer is: Use Google Maps! GPS-based map application is indeed a mainstay especially for the traveler or those who want to travel afar. And now this app is getting updated.
Atsuko Y.; Blog Google - About Fourteen years ago, Google Maps looked a lot different, and it was only in English. Fast forward to today, and now more than 1 billion people use Google Maps to discover new places, find the best driving, biking, and walking routes, and get things done in the real world.
Today, we're making Google Maps even more useful by adding 39 new languages—spoken by an estimated 1.25 billion people worldwide: Afrikaans, Albanian, Amharic, Armenian, Azerbaijani, Bosnian, Burmese, Croatian, Czech, Danish, Estonian, Filipino, Finnish, Georgian, Hebrew, Icelandic, Indonesian, Kazakh, Khmer, Kyrgyz, Lao, Latvian, Lithuanian, Macedonian, Malay, Mongolian, Norwegian, Persian, Romanian, Serbian, Slovak, Slovenian, Swahili, Swedish, Turkish, Ukrainian, Uzbek, Vietnamese, and Zulu.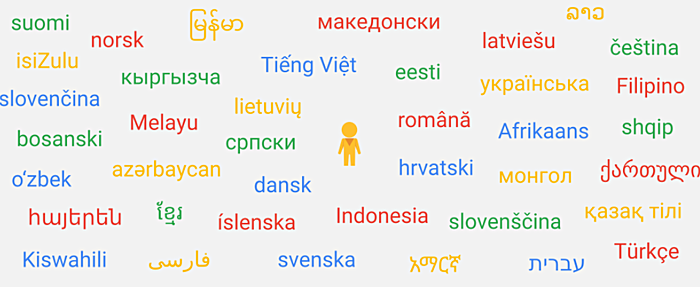 Image Source: GSMARENA
So what are you waiting for? Immediately use Google Maps according to the language you use to travel anywhere without fear of getting lost!