5 Cool Technologies Introduced at MWC 2018
Image Source: Tech Advisor
Mobile World Congress 2018 event held in Barcelona, Spain that has not been more than a week, it gives the impression of interesting and challenging technology manufacturers to always innovate.
Agung Savithri, CNN Indonesia - Samsung and Nokia became the ones who stole the show throughout the show. Of the hundreds of products introduced, according to Which.co.uk, there are five technologies from five new products introduced by the car industry this year.
1. Vivo Apex - In-display Fingerprint Scanner
Image Source: Pocket-lint
As you know, Vivo is a smartphone brand that is not much circulating in the UK. However, with its new technology that fingerprint scanner in the screen, this phone is projected to have a new market. This mobile phone design has been carrying the concept of the current phone that is a thin bezel and minimalist design.
But in the end, is a concept phone, but this is an interesting example of how smartphones in the near future can flourish.
2. Energizer Max P16K Pro - The Smartphone that can last for 5 days usage
Image Source: YugaTech
Battery becomes one of the problems that often fuss by the user. The dependence of smatphone consumption is often hindered by battery problems. Despite the existence of portable battery chargers such as power bank, mobile battery life itself is still sought and required by the user.
At MWC this year, there's a smart phone that brings the phone battery to a higher level. The Energizer battery manufacturer introduced Power Energizer Max P16K Pro with a 16,000 mAh mobile phone battery.
This phone is claimed to survive 'up to five days' with a single charge. Of course, the chunky battery is under the screen, and the result is a smartphone that feels great in the hand. But if battery life is important to you, you may want to ignore a slightly complicated design. Other features of Power Max P16K Pro include Full HD 5.99 inch screen, 6GB Ram and fast-charging support.
3. Vuzix Blade AR Smart Glasses
Image Source: Vuzix
Vuzix claims Blade Smart Glasses offers a hands-free relationship between the digital world and the real world. Users do not need to eject a smartphone from their bag to check for notifications. Instead, they will float to the view when users wear glasses. The addition of a rear camera makes the user quickly take photos on the move, increasing your chances of catching the unexpected.
Smart Vuzix Blade glasses live in the shadow of Google Glass, which proved unpopular. To be successful, this new release should be really useful and less intrusive.
4. Huawei MateBook X Pro with Hidden Camera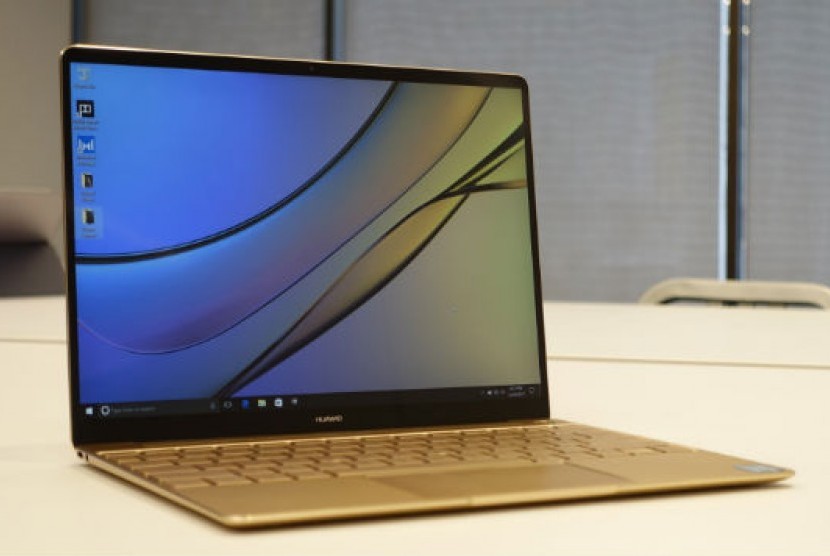 Image Source: Trendtek Repbulika
Huawei has come up with an ingenious way to make sure MateBook owners can still make video calls - by installing a pop-up camera lens. The camera is at the top of the keyboard, and a simple button on the camera button will see it rise slightly to reveal the wide-angle lens.
5. The Smart Shoes
A slightly odd addition to the MWC exhibit is safety shoes, designed by Intellinium and integrated with Sierra Wireless technology. The shoes include smart Smart built-in cards, vibration modules and audible alarms. They are posted on teams of industrial workers, with the idea that they can use warning messages in the form of Morse code to notify others about on-site security issues.