Google's Latest Update Now Make the Number and Address you enter into a Unique Link
Often use Google Mail or GMail to send your electronic messages? Now the application is increasingly made sophisticated with a renewed feature that is fairly unique, as will be explained in writing this time.
From GSMARENA - Google has started pushing out a new update to its Gmail and Inbox by Gmail services. The update features a useful time-saving change - the option to convert addresses (both email and normal) and phone numbers to interactive hyperlinks.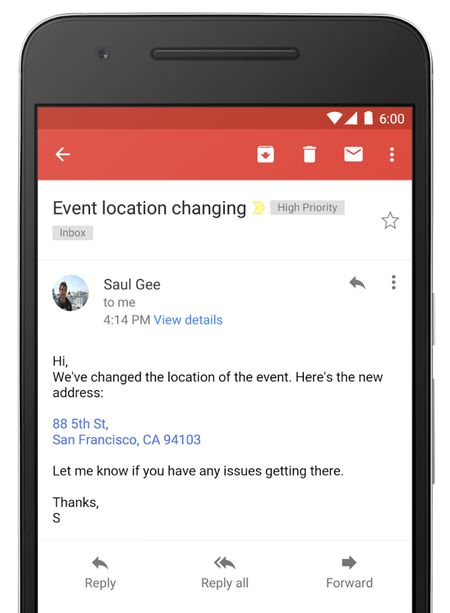 Illustration of GMAIL on Smartphone
"Clicking an address link will take the user to Google Maps," the company explains. Similarly, clicking/tapping on an email address will compose a new email, and - for mobile users - tapping a phone number will initiate the calling process through the device's default phone app. The update has started rolling out, and is available for users on Android, iOS, as well as the the web client.
So... More easier for us to access the address and number of the sender of the letter, isn't it? It is also able to help the owner of the email to know whether it is Spam email or not.