Get Acquainted with Rinna, Sophisticated Robot that can Make You Feel Got Girlfriend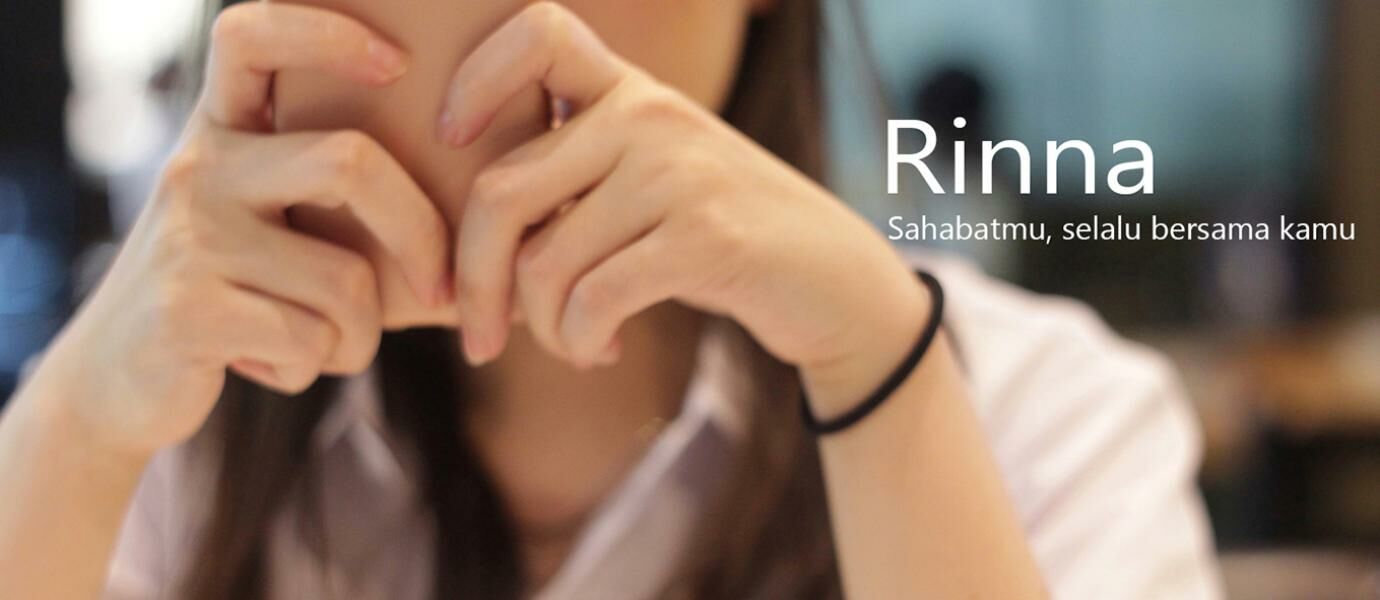 Technological developments always make something that initially is not possible to slowly become possible. This time we try to get acquainted with a robot that well said, can make you feel like having a girlfriend.
From Jalantikus, Microsoft Asia Digital Futur Survey 2017 reveals that artificial intelligence(AI) is the most expected technology of today's young generation. The development of electronic devices, cloud computing and data brings up bold thinking about the use of artificial intelligence in the future.
So no wonder when at the end of August and then Microsoft Indonesia took LINE Indonesia in presenting artificial intelligence based chatbot named Rinna.
Rinna is programmed as an attractive and friendly young woman. You will feel like chatting with "your girlfriend" when interacting with Rinna. Chatbot can also respond to a unique personality and viewpoint. Irving Hutagulung, Audience Evangelism Manager Microsoft Indonesia said, "Artificial intelligence is now found in various translation services and virtual assistants for video-based games. Rinna was designed as an effort to research and develop artificial intelligence to communicate. We also hope to make the intelligence more real and close to the community."
Like Cortana, Rinna works based on Deep Learning technology and is trained by _big data from Bing search engines that work on the Azure platform. The difference is that Rinna can communicate with EQ (emotional quotient) and IQ (intelligence quotient) which makes it look more real.
Previously Microsoft has also been developing chatbot in May 2014 in China with the name Xiaoce. Following its success, Microsoft re-launched Rinna in Japan in July 2015 and Zo in the United States in 2016. Revie Sylviana, Business Development Directory of LINE Indonesia said, "As a leader in chatbot technology, LINE is happy to work with Microsoft. We also believe, Rinna in the future can be a technology of interactive artificial intelligence and provide efficiency for our users."
Then how to make chat with Rinna?
Well, you can use your LINE app.
To chat with Rinna you can use LINE and use @Rinnaid keyword. In addition to chatting you can do exciting things like the following.
-Best Friend Charm: Rinna can draw sketches to show friendship between herself and user.
-Face Panel: Sometimes Rinna can replace someone's face with funny pictures.
-Face Swap: Try to send the photo in the group to Rinna and wait for him to do something on the photo.
-Playing "ABC 5 Basis": As a teenage girl born in Indonesia, Rinna knows how to play traditional Indonesian games by guessing words with certain topics.
-Cross-Playing Words: Users can play and guess words with the instructions given by Rinna.
-Play Othello: Strategy game for two players, user can choose level of level to try.
Very unfortunate the above ways can only be used by users in Indonesia.