Here's a row of best laptops for video editing!
To do a video editing, whether for a short or long duration, using simple visual effects or complicated, certainly requires a capable device. Laptops are sometimes ruled out because the specifications are sometimes insufficient for those needs - but it may be different from the row of laptops below.
David Nield, T3.com - When it comes to picking up a new laptop, there's plenty of choice out there: laptops in all shapes and sizes, to match any kind of budget, covering Windows, macOS, Chrome OS and Linux. Finding the best hardware to fit your particular needs isn't always a simple task.
That's where we come in – here we're going to guide you towards the leading laptops for budding video editors. Chewing through video is one of the most demanding jobs your computer can take on, so you're going to need a lot of power, and a decent-sized screen.
1. MacBook Pro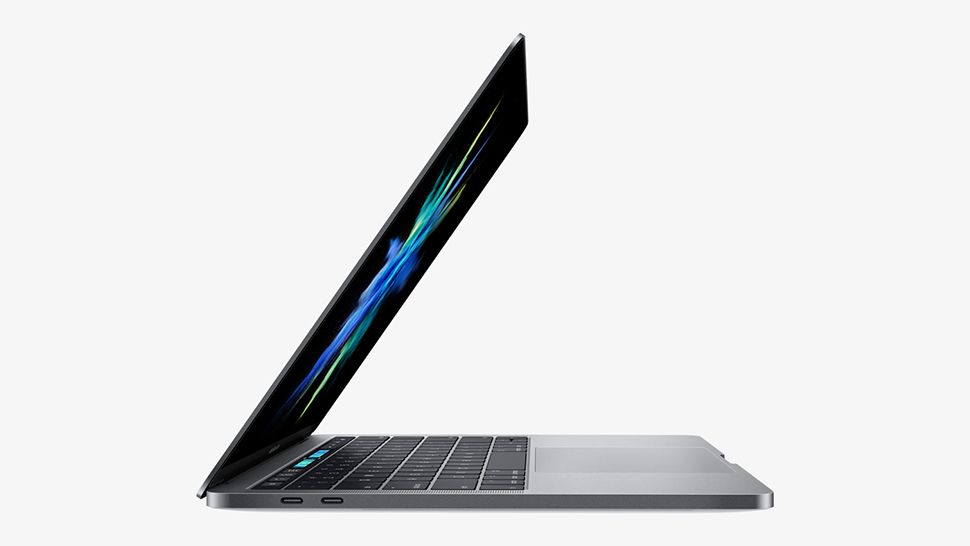 Reason(s): Touch Bar controls for some apps; Premium performance under the hood
The clue's in the name – the pro-level Apple laptops pack in all the performance you could ever want, if you can afford it (through they're not quite as eye-poppingly fast or as expensive as the new iMac Pro machines). You can configure your pick of RAM and processor speed in the latest MacBook Pro line-up, but even at the lower spec levels, these laptops should be able to cope with all the video you can throw at them.
If you have the cash, go for the 15-inch models with the Touch Bar, which start at £2,349/$2,399. That's a lot of money to drop on a laptop, but the screen size, component speeds, RAM and disk space will all be up to the job of getting your video into great shape. Plus, you can use the Touch Bar for easier application control.
On top of that you get the very respectable iMovie for free for cutting your clips into shape. It's not the most advanced video editor in the world, but it'll do for many casual users, and is a bundled option to try before spending money on something else.
2. Surface Book 2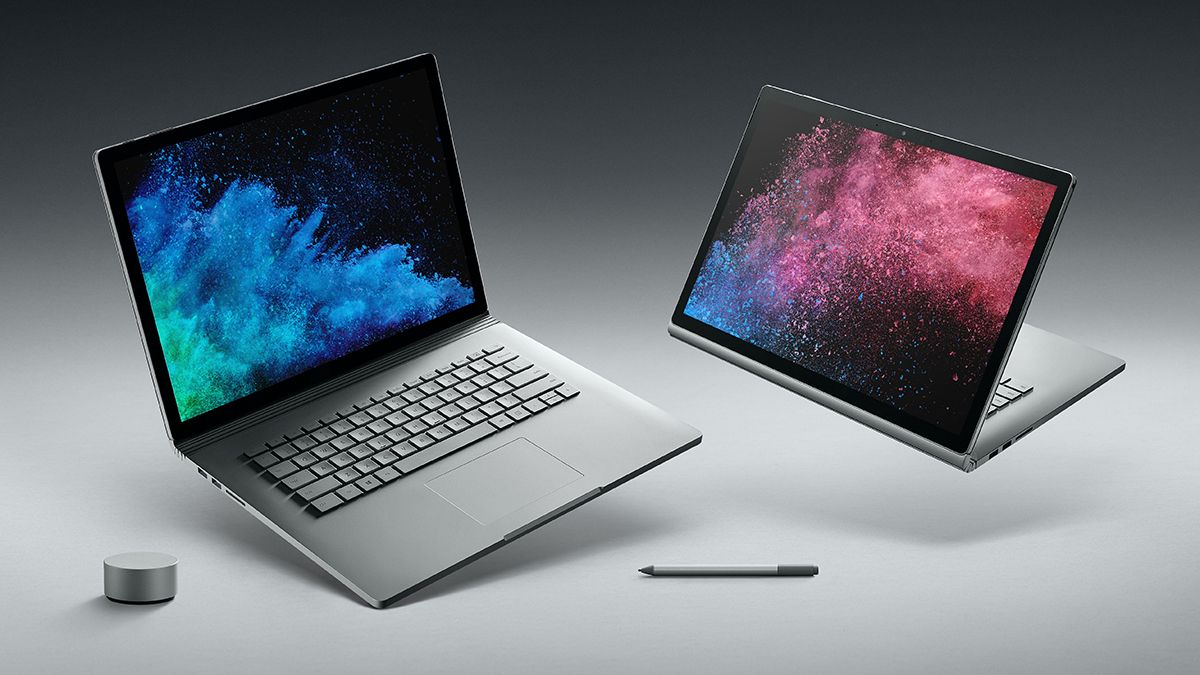 Reason(s): High performance specs, at a cost; Detachable tablet mode and optional Pen
And in the Microsoft corner, we have the Surface Book 2 – a direct competitor to the MacBook Pro, offering a similar level of performance at 13.5-inch and 15-inch display sizes (though the UK is still waiting for the larger version at the time of writing). Depending on your needs and budget, you can pack this laptop with Core i5 and Core i7 processors from Intel, as well as up to 16GB of RAM, which is the same as the top-end RAM available in the MacBook Pro. Here of course, you're running Windows, which you may or may not prefer to macOS.
The ace up the Surface Book 2's sleeve is the fact you can detach the screen and use it as a tablet – albeit a chunky, heavy tablet. You're not really going to be using this mode much for video editing (and the graphics fall back to the integrated option when you've detached the screen from the base), but it's sometimes a useful option to have.
If you're looking for the best of the best from Microsoft and Windows 10, then this is it. You can also invest in a Surface Pen if you want to do some tapping around your video timelines instead of using a mouse or the trackpad.
3. DELL XPS 15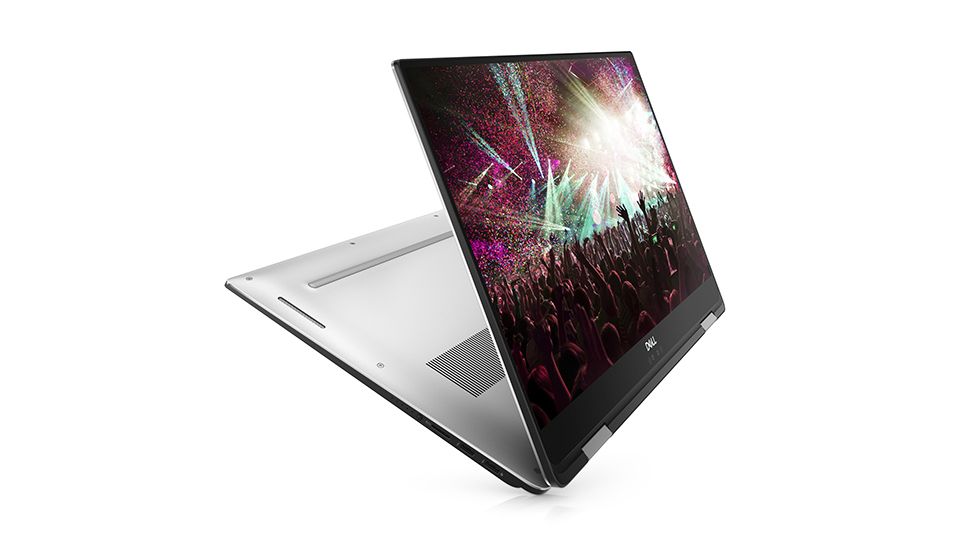 Reason(s): Serious power under the hood; Fantastic-looking 4K display
Can you have a laptop that packs a punch in terms of performance yet still looks sleek and graceful? Dell certainly thinks so and the Dell XPS 15 has been wowing us for several years now. Note that a brand new version is "coming soon" for 2018, featuring upgraded components and a keyboard floating on magnets. Whether you buy now or wait for the upgraded models to drop – and it's probably best to hang on – you're getting a computer that's genuinely powerful and genuinely stylish at the same time.
This being Dell you can choose from a range of specs, but the 2018 edition tops out at an Intel Core i7 processor, 16GB of RAM, a super-fast 1TB SSD, and a 4K touchscreen that supports HDR. The Radeon RX Vega M graphics chip from AMD should give enough grunt for getting all your scenes in the right order too.
While not quite as light and portable as the Dell XPS 13, we reckon the larger laptop is the better option for the budding video directors out there. Battery life isn't the best, but presumably you'll be doing most of your editing near a power source anyway.
4. Surface Pro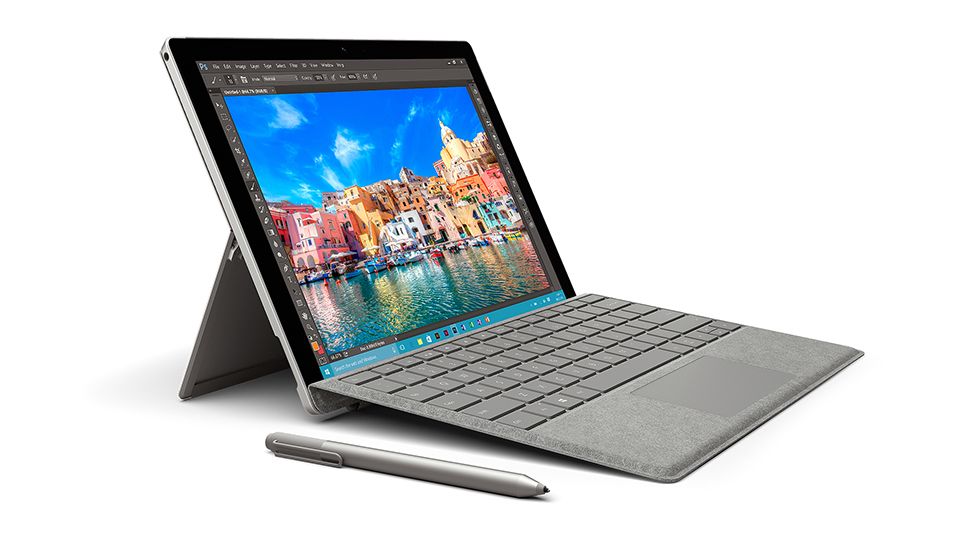 Reason(s): Top performance, packed in a tablet; The ultimate in Windows 10 portability.
Video editing doesn't naturally suit a tablet but if you need to rearrange clips, titles and audio on the go then the Surface Pro is a solid bet, if you choose a good enough spec. You can always plug in a mouse, use the Surface Type keyboard, or invest in a Surface Pen if your fingers aren't accurate enough. At the very top of the specs line, if you've got the budget for it, you can get an Intel Core i7, 16GB of RAM, and a 1TB SSD hard drive installed in your Surface Pro – and that's a spec that matches pretty much the best laptops out there, in a slim and stylish form factor.
What isn't quite as good as its traditional laptop rivals is the on-board graphics, but you should still be able to edit some serious video without any hiccups. You also don't get a keyboard that's as solid or as good to type on as the ones on the standard macOS and Windows laptops – but you're editing video, not typing, right?
There's no doubt Microsoft is now one of the leading players when it comes to laptop/tablet hybrids like this one, so if you need the portability as well as the power, it's one to put on your shortlist – just make sure you configure it with one of the higher-end specs to cope with your movie-making.
5. HP SPECTRE X360 15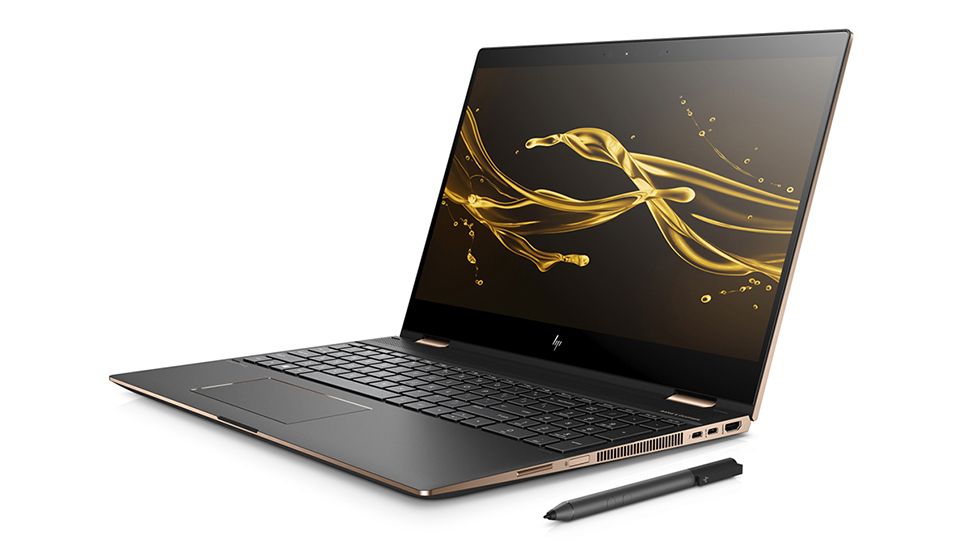 Reason(s): Top performance with stylish looks; Converts into a tablet when needed
This is another laptop due a refresh after CES 2018 (see the Dell XPS 15 above), so if you're going to go for this one bear in mind that you can buy now and possibly get a good deal on the price, or wait until the new model appears and get the very latest components. And whichever option you pick, those components are rather good – a top end Intel Core i7 processor, up to 16GB of RAM, up to 1TB in super-fast SSD storage space, and integrated Nvidia GeForce MX150 graphics. You also get a fantastically sharp 4K 15.6-inch display for getting all your various clips, audio tracks, titles and video effects up on screen.
The new model due out in March ups the ante with the latest 8th-generation Intel chips, extra graphics power from either Nvidia or AMD, and a new 2TB storage option. All of which means you should have no problem chopping up and rendering video on this beast.
As it's a 360 model, you can also flip over the screen on to the keyboard, whip out your stylus, and use this as a tablet, which might come in handy for some video editing on the go. It's not cheap, but if you can afford it, the HP Spectre x360 15 won't let you down.
6. ASUS ROG ZEPHYRUS GX501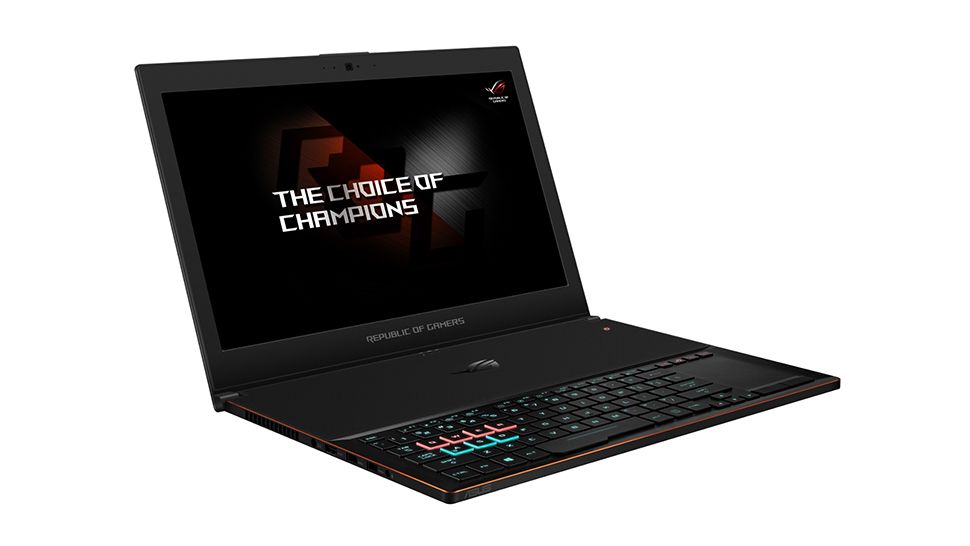 Reason(s): Thin and sleek design; A gaming and video editing beast
It just so happens that gaming laptops also do very well as video editing laptops – only with extra bells and whistles added on to the design so you can really feel you're on the cutting edge of technology while you click and tap on your various timelines. Enter the Zephyrus GX501 from Asus, the antithesis of a plain-looking, ordinary laptop, with its brightly coloured keyboard lights and unusual design. You're certainly going to stand out from the crowd in the laptop looks department if you opt for this as your video editing laptop of choice.
Over in the specs department, this is a laptop that will scream along, with the usual high-end combination of an Intel Core i7 and 16GB of RAM, together with a super-powerful Nvidia GeForce GTX 1080 graphics card on board, for all your premium gaming (or video editing) needs.
It might lack the portability and the 2-in-1 trickery of some of the other laptops on this list, but you can't fault the Zephyrus GX501 for its style or internal grunt... and the fact you can play all the latest games on it at top resolutions is obviously a fantastic bonus.
Well, from the row of laptops above, is there any interest for you to have?
Source:
T3.com